I know there have been a few people who had their rear hatch opening switch melt like me so I decided to do a write-up on how to replace it. Let me know if you have any questions or if you'd like me to add anything to the write-up.
Parts Required: Part# 84840-35010 (cost around $64 before tax)
Tools Required:
- ratchet with 10mm socket and small extension
- 10mm wrench
- phillips screwdriver
- door trim removal tools (can be purchased at Harbor Freight for around $5) or just a big phillips screwdriver if you don't mind a few scratches
Time Required: 20-30 minutes (It took me about 40 minutes and that includes the time to take pics too)
Step 1: Remove the rear hatch panel - start by removing the interior hatch handle cover and remove the handle bold using a phillips screwdriver. Once that is removed use the trim removal tools to pry off the bottom and sides of the panel (be careful not to break the plastic tabs that hold it in). Then you can lift the panel up towards the top of the hatch to remove it completely.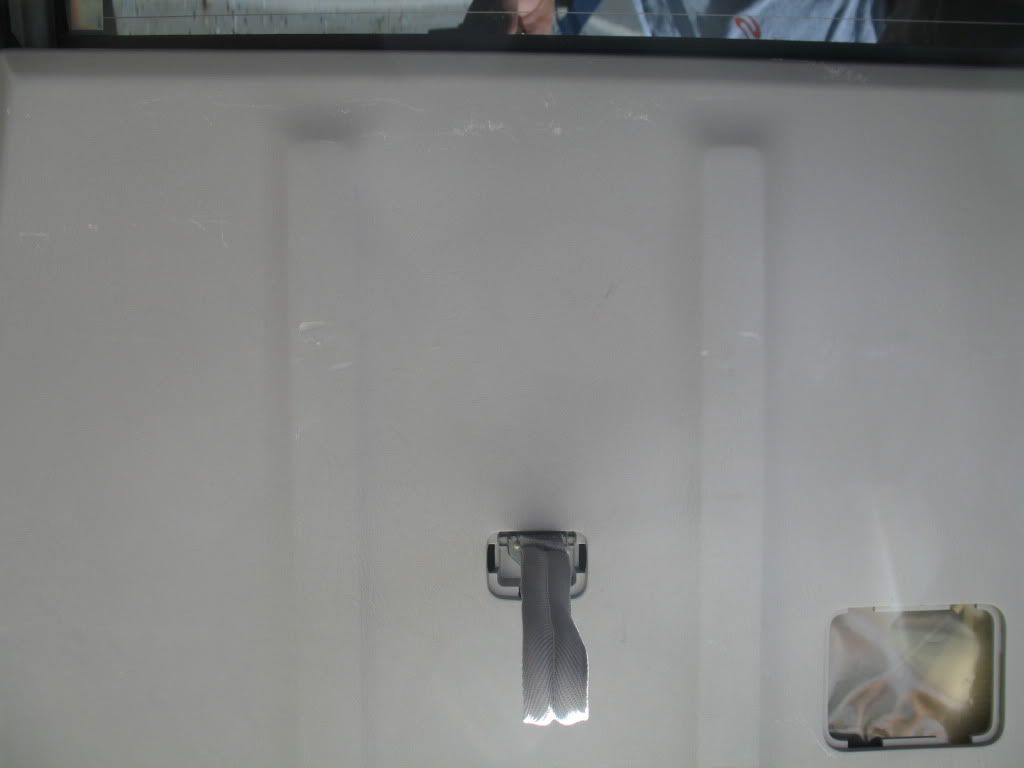 Step 2 - Loosen exterior trim with Toyota Logo - Remove the 6 nuts in the pictures using your ratchet and wrench (one of the nuts is pretty deep in the panel on the driver's side, but it's reachable with a wrench and your hand). Once all the nuts are removed, use the trim removal tool to pry underneath the trim piece from the outside to pull out the tabs that old it in place. CAUTION: Do not try to pull the trim piece completely away from the hatch. It will still be attached to a wire.
Step 3 - Remove hatch switch - with the exterior trim piece removed, you should now be able to turn it upside down and use your phillips screwdriver to loosen both screws on the switch and unplug it from the back of the trim piece. Once the screws are loosened, you should be able to pull the switch out easily. (NOTE: You will need to re-use the screws so keep them safe.
)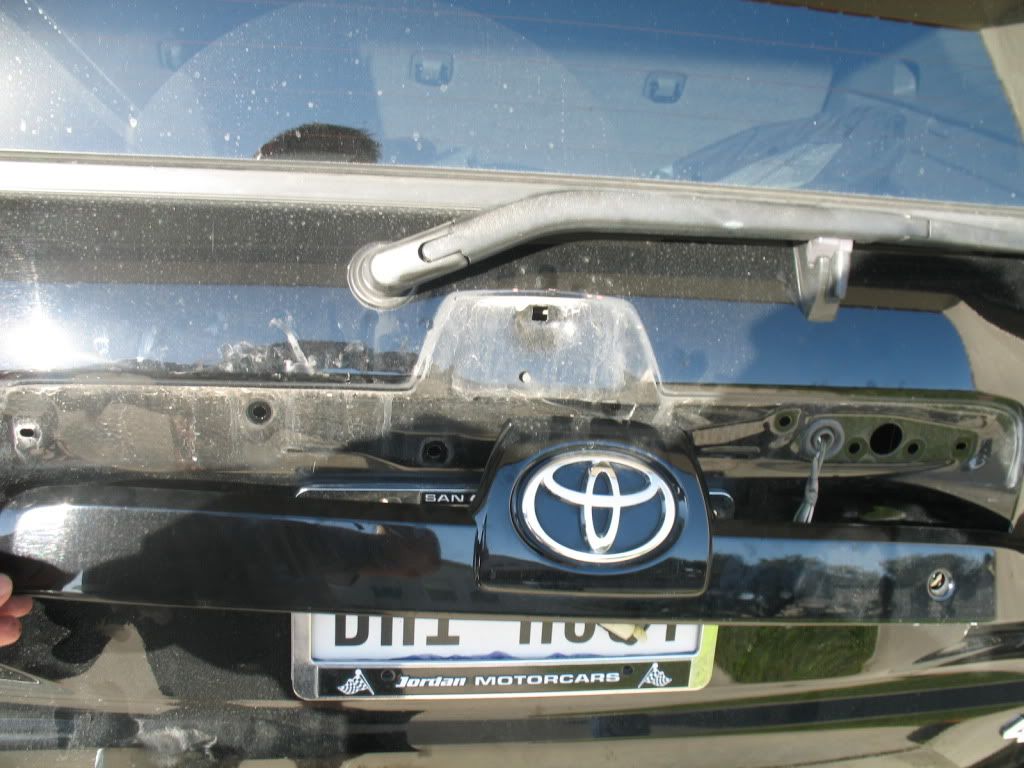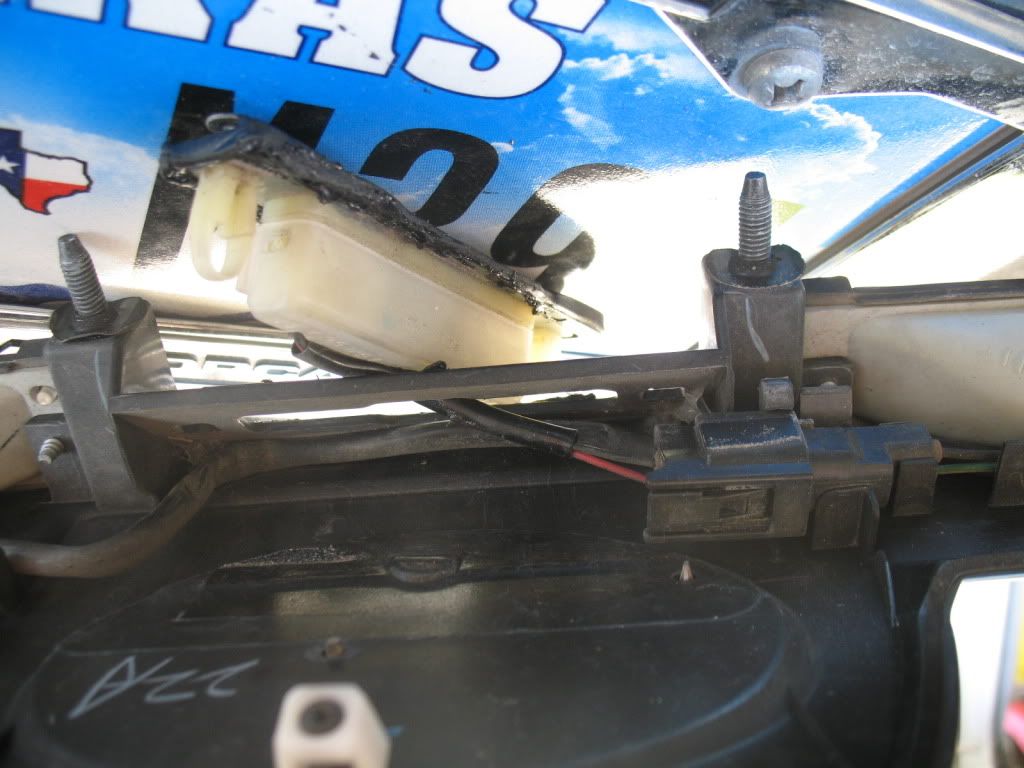 Step 4 - Install the new switch in the reverse order of the removal. Reuse the two phillips screws you removed from the old switch to install the new one.
Step 5 - Re-attach the exterior trim piece. Now is a good time to test the switch to make sure it works before you finish installing the panel
Step 6 - Re-install rear hatch panel.