Hello, I've been a member at T4R.org forum for a few years, under same username, and posted same ad there, thanks.
I am selling my Firestone Destinations AT 255/75R17 tires only, under 16K freeway miles on my 4th Gen (I'm a 2WD poser - no offroad). Bought brand new from Tirerack. They are outstanding tires: super smooth, quiet, and great handling for dry and wed road conditions. First $350 cash take them - have plenty of treads left with no damage, flat, or punctures - in really great shape!
The 4Runner is currently at buddy's garage shop getting new 285/70R17 tires, brakes, UCA, etc., in Alhambra, So Cal - So pick up at the shop only: A1 Smog and Automotive, 411 West Valley Blvd., Alhambra, CA - ask for Jack or Harry to check out the tires - great guys/shop.
Yesterday...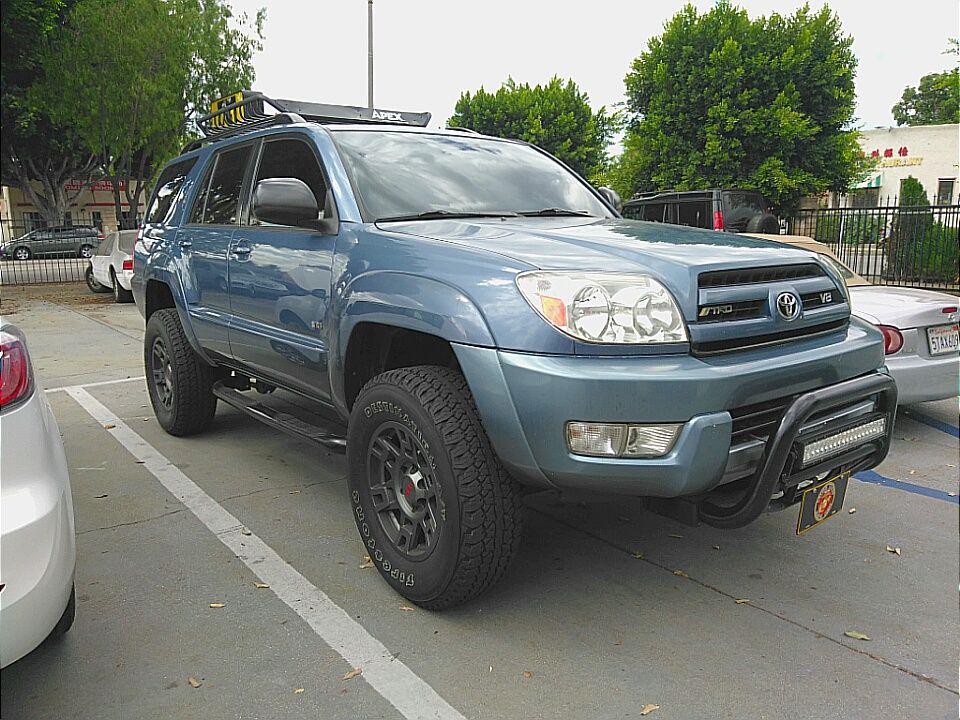 Front Driverside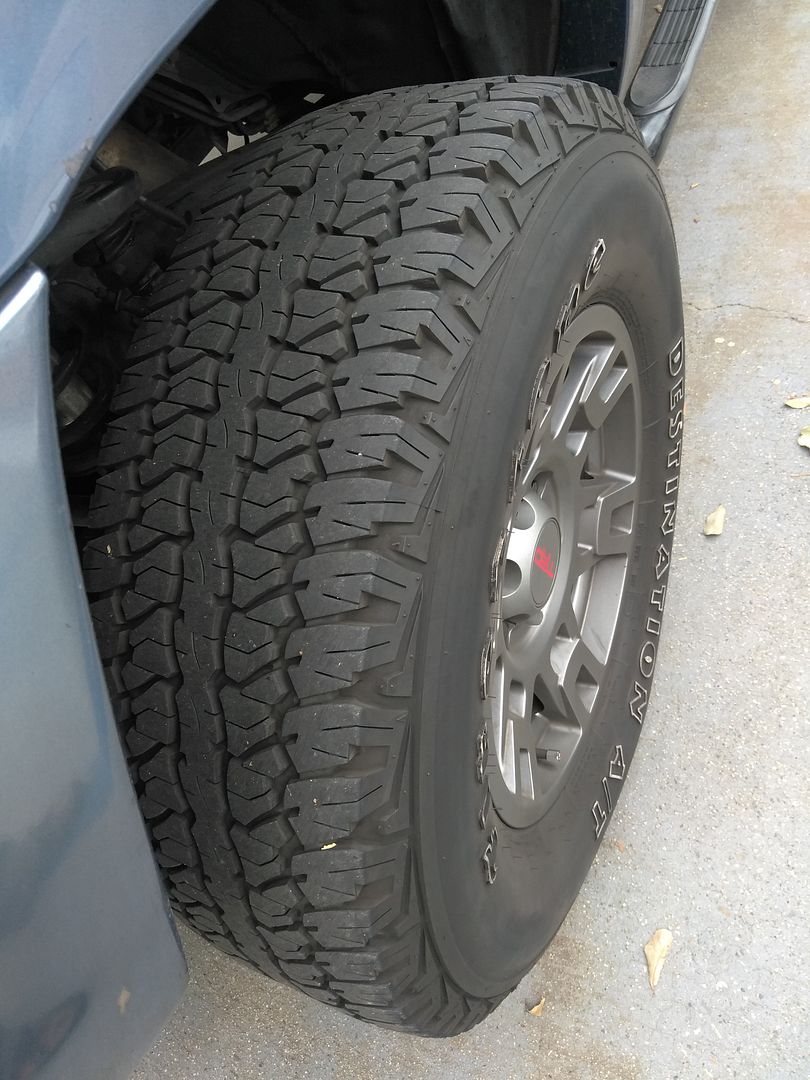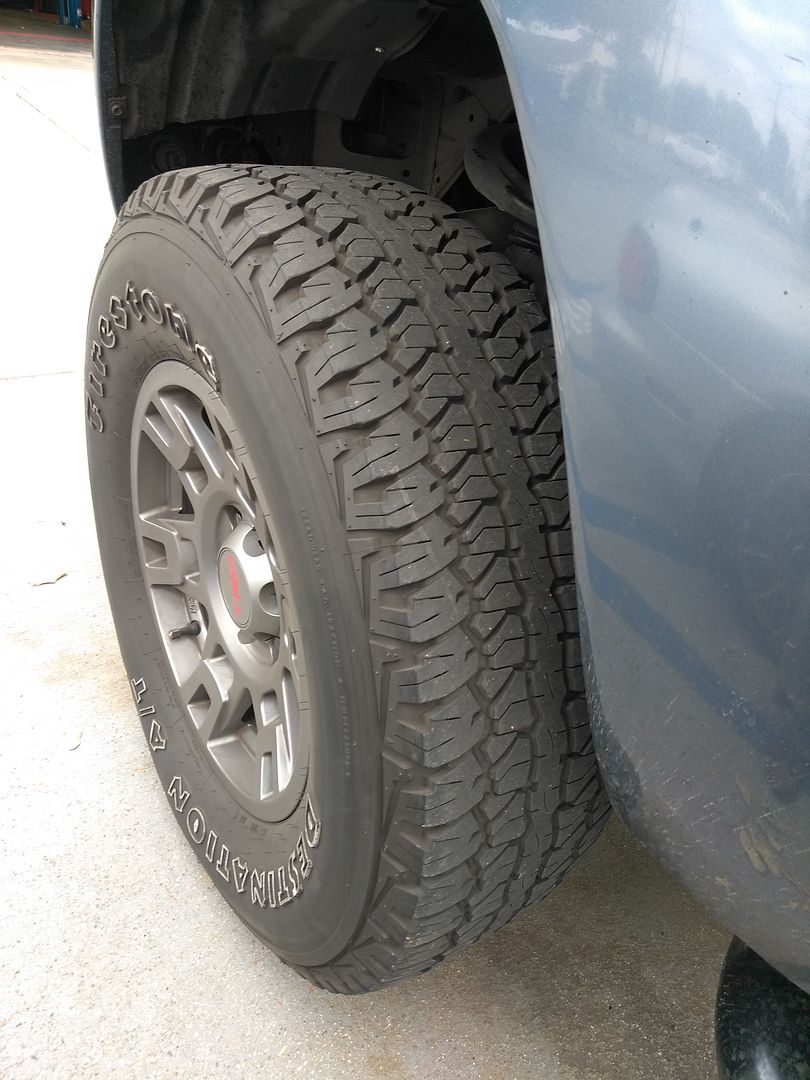 Rear Driverside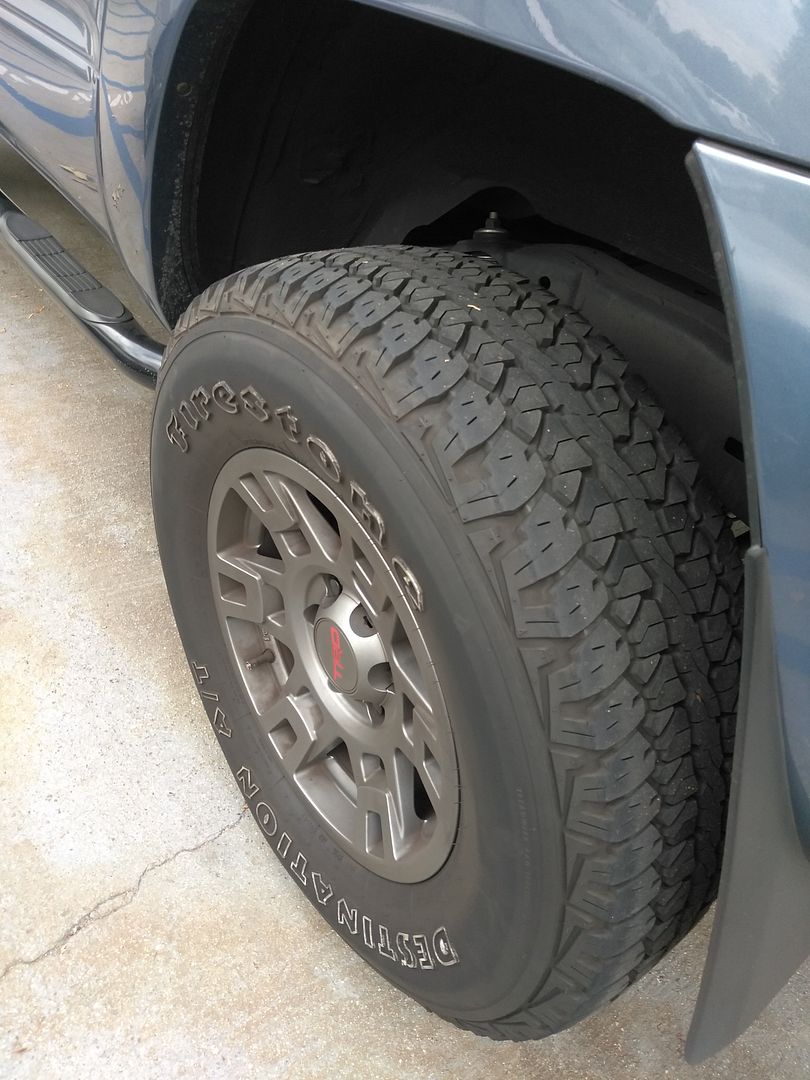 Front Passengerside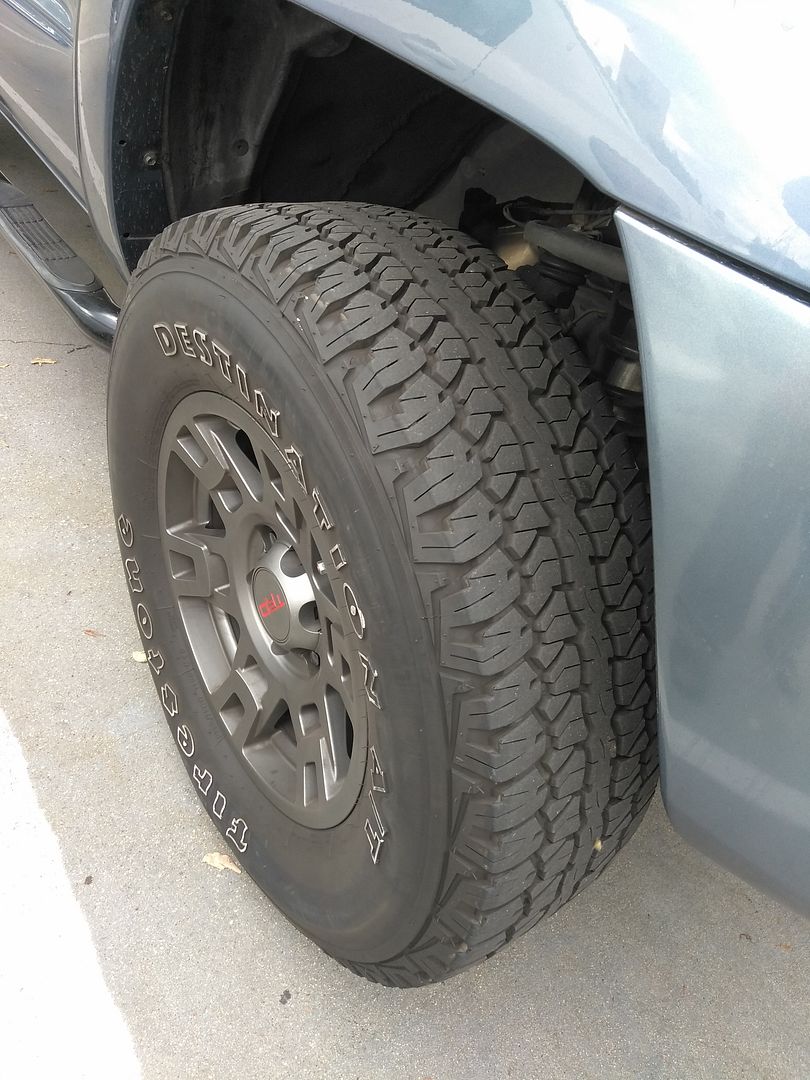 Rear Passengerside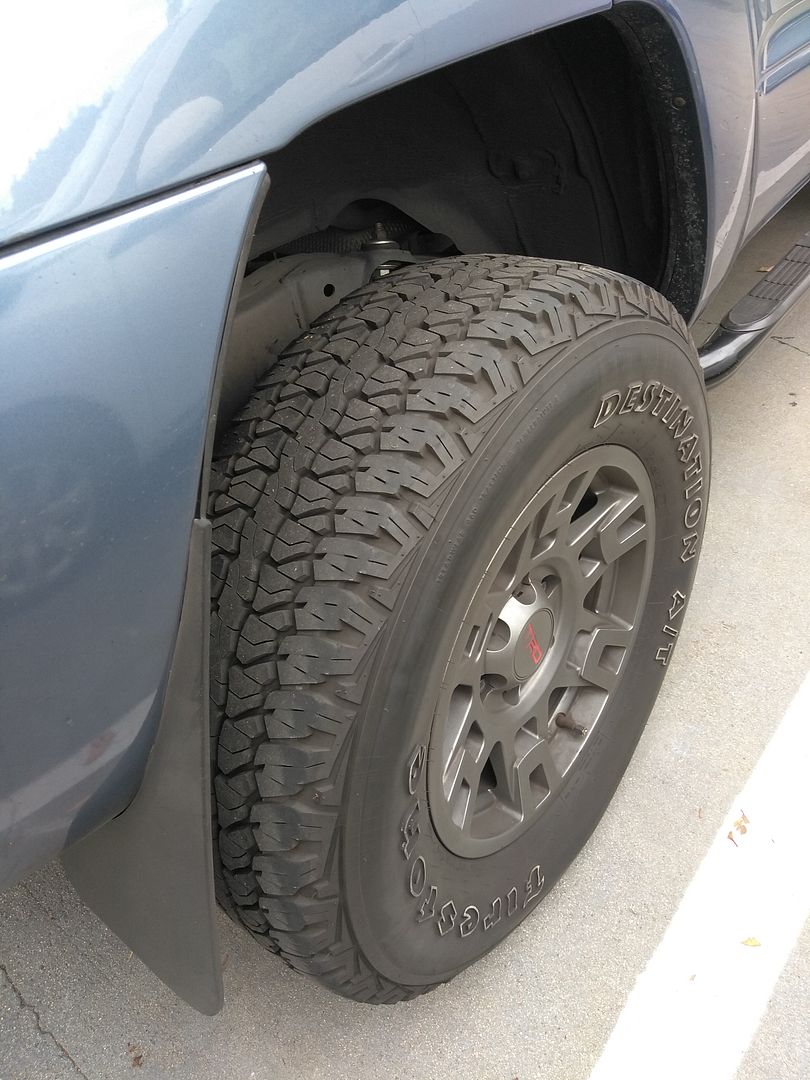 Go big or go home:
Thanks for looking!