I'm not very creative, so I tend to wish there was a detailed write-up specifically for the exact thing I want to do to my rig. I scoured the web for a 4th Gen 4Runner, Demello bumper, Smittybilt XRC 9.5 winch install write-up, and wouldn't you know I couldn't find one. So I decided to go it alone and snapped pics as I discovered "gotchyas".
Bottom line, if you're considering this winch, the rear tie rods are kind of a tight fit when you reinstall the bumper, because they'll encroach on the A/C lines and other bits in that area, but it's not hard at all to make it work. I just had to bend the A/C line brackets up almost perpendicular to the ground to ensure there'd be no rubbing. The "relocatability" of the solenoid makes it a good choice for the Demello bumper, and the supplied brackets work with a few drilled holes.
I was able to find install information that was close enough to this (Warn in an FJ Demello) to make it clear that the bumper would have to come off to get the job done. I don't think there's any level of contortionist that could get it done without completely dropping the bumper. I slid some old tires under it and unbolted it. I recommend taking some measurements and pictures so you know how much space you have for the solenoid. If you're doing it alone like I was you won't want to remount it to see if your solenoid mounting idea is going to work out.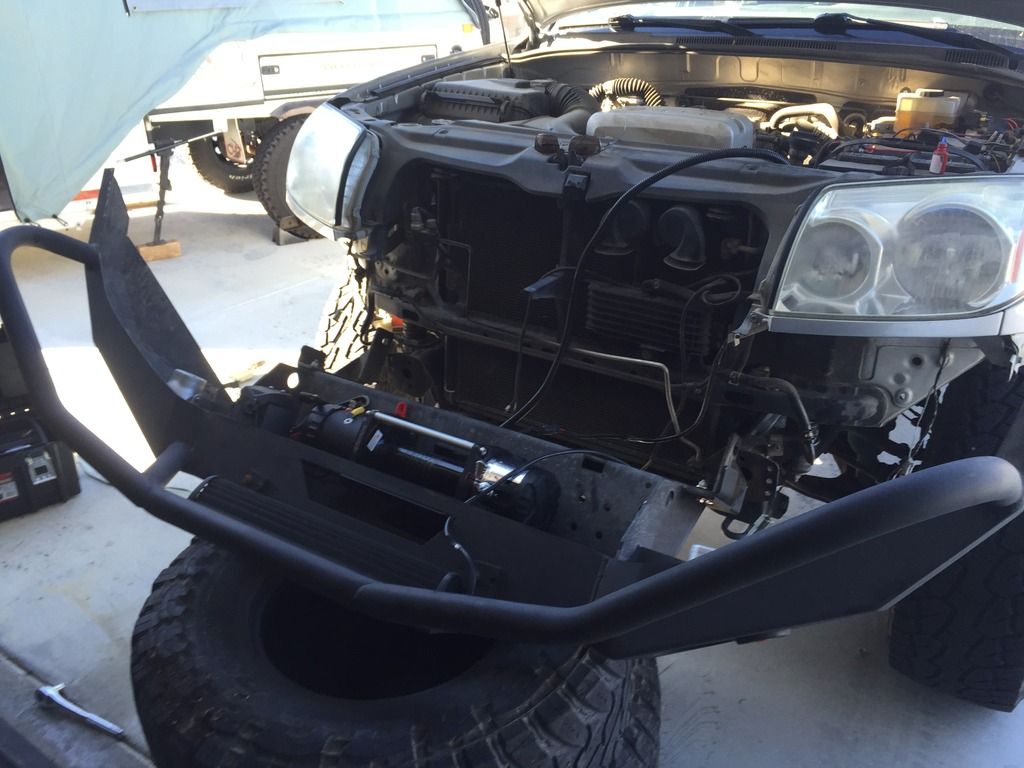 The instructions are generally pretty great with a few glaring omissions. Because they connect on the bottom, you will barely have room to connect the ground wires if you don't do it before you bolt the winch down, but the instructions don't say to do this first. It's not impossible, but it's a serious PITA after the winch is bolted down. I caught the "small" black wire by reading ahead, but I didn't realize the main ground connects here, too.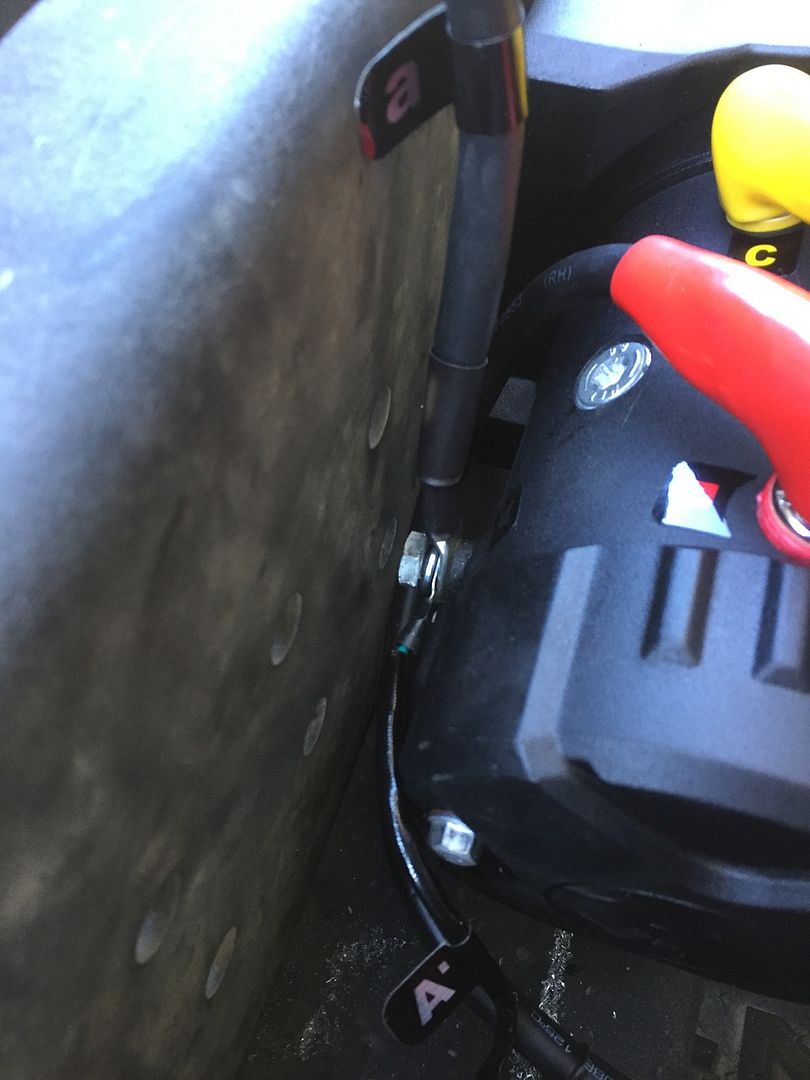 There are supplements for the various stages, wiring, fairlead mounting, etc., but the section for actually mounting the winch is so short I had trouble finding it. It's first, and it's kind of buried in all the warnings. There's none of the typical bolt naming and numbering. It's just assumed you'll use what works, but the large washers are for the fairlead, not the winch bolts, which I realized when I quickly ran out. As with anything, it's "important" to read everything before you begin, but some stuff just isn't clear until you tear into it.
I was able to use the supplied brackets to mount the control box to the passenger side inner wall of the bumper. I mounted them to the box first to mark for four holes and then drilled. This position might require me to pop the hood to get connected but I don't think so. Haven't tried it with the hood down yet.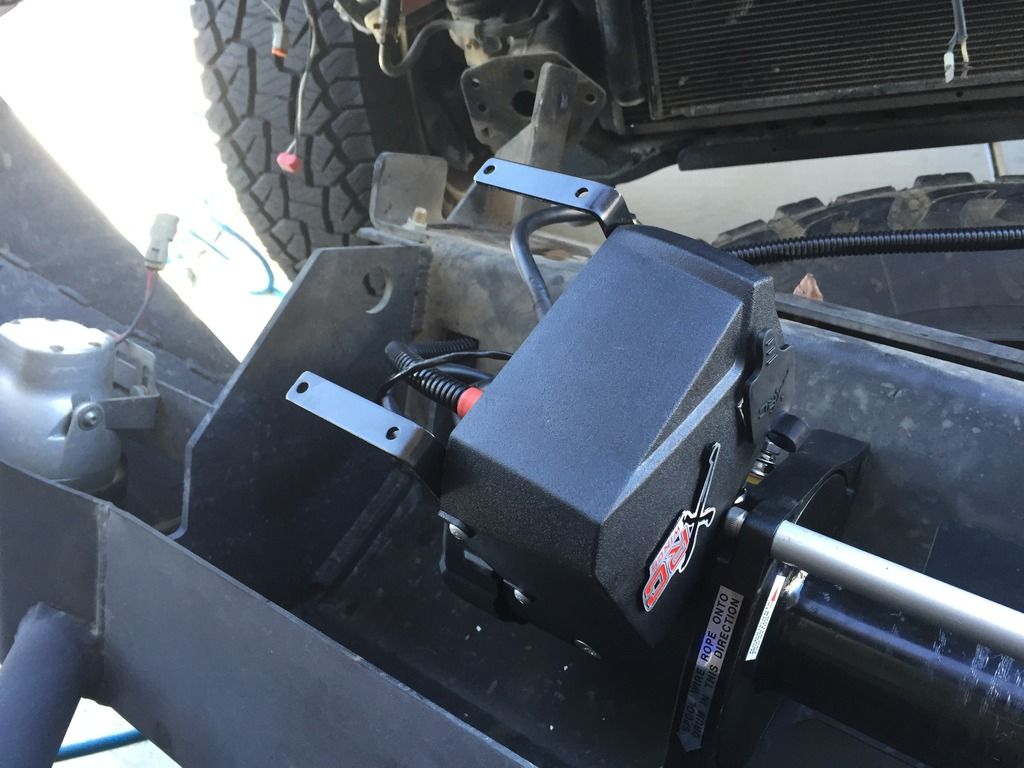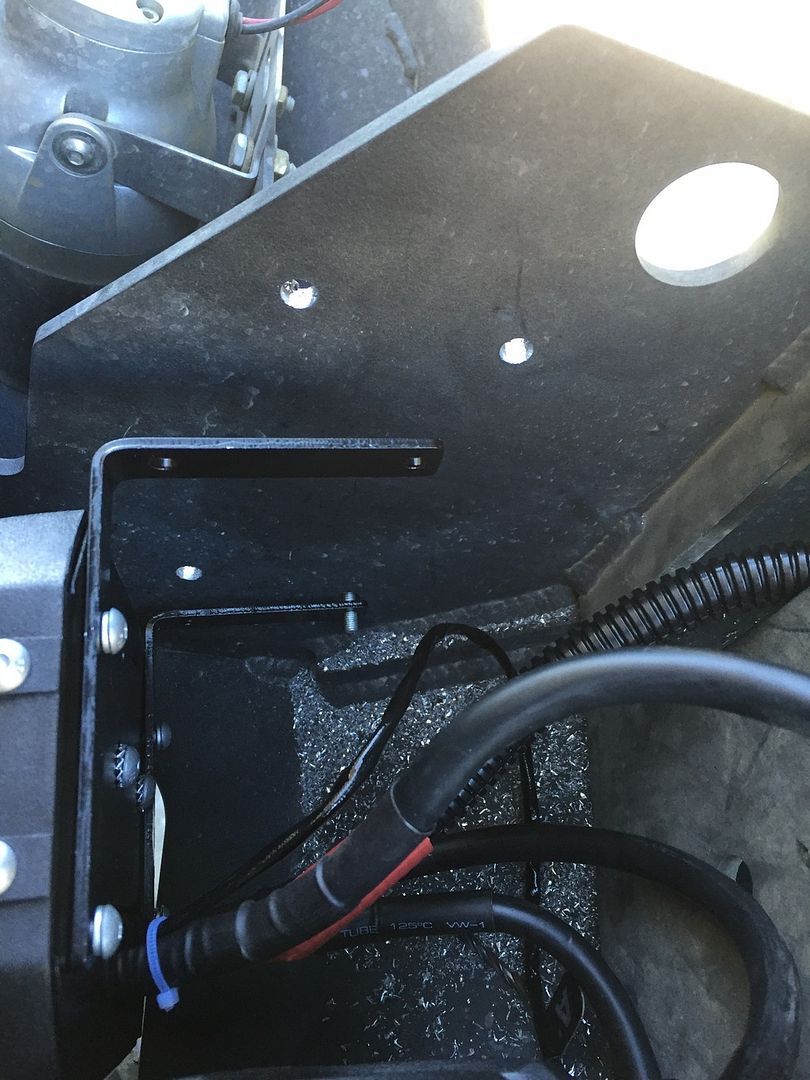 Once that was sorted out I torqued the winch down per the instructions. It's almost easier to get to the forward bolts because Demello built the bumper with an access hole for those bolts. You can see the half inch drive ratchet sneaking up in there to tighten it down. No issues so far.
If you did the two grounds first, the rest of the wiring is a snap. Very well labeled and as idiot proof as anything can be. I hooked it all up and tested it on the tires before trying to figure out how I was going to lift the whole assembly to put it back on.
Worked first try. I didn't expect it to be wired constant hot, but I guess that's standard for winches. The video is pointless except to show the cool magnet in the controller. Do they all have that?
Now it was time to figure out how the hell to get it back on. Demello installed this bumper. In fact I think mine was the first 4th gen to get a Demello bumper because I dropped my rig off at their shop so they could use it for fitment. Free install was part of that deal. Anyway, when they installed it they removed the frame studs and replaced them with bolts. They also only used the top two bolts on each side, presumably to reduce the gap at the top. This meant there were no studs to "hang" the thing on while I got a nut started, so I used a combination of floor jacks, speaker boxes, 4x4's and fear to get it back on. I decided to use all three bolts and suck up the 1/2 larger gap since it would now need to be strong enough for winching, plus it was a 1/2 less I had to lift it.
The gap doesn't bother me unless I stare at it. As a whole the truck looks pretty much the same.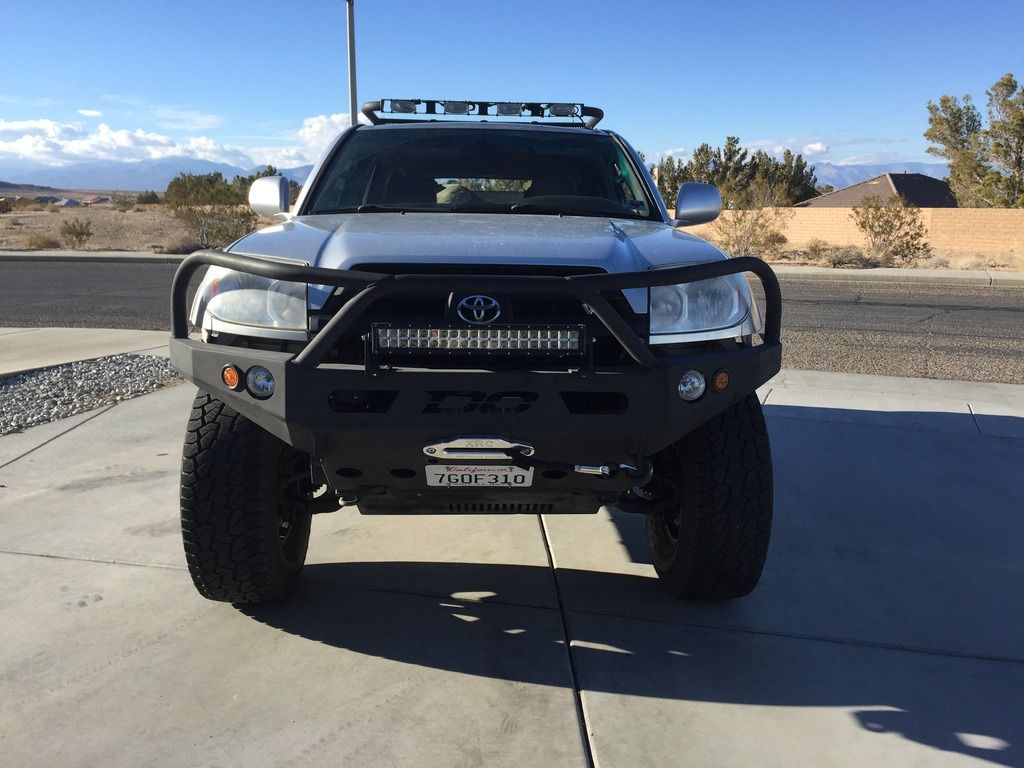 That's it. Took 5 hours, but I was disorganized and alone.